Home Beer Tap System: How to Choose and Install
Posted by Ron on 4th Oct 2021
Whether you are a homebrewer or just a beer enthusiast, setting up a home beer tap system will take your game to the next level. You'll be able to enjoy a fresh, frosty pint in the comfort of your home.
Let us take you through the main steps of the DIY home beer tap system setup process and provide some recommendations regarding the equipment you might need.
How to Choose a Home Bar Beer Tap That's Right for Your Needs?
To help you decide which is the right home bar beer tap system, here are some basic home beer tap ideas to consider: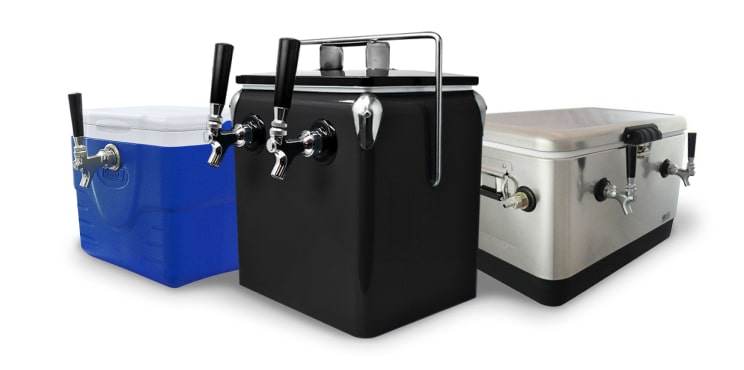 A jockey box is essentially a portable kegerator that you can easily take to a party, picnic, or outdoor event. Jockey boxes are ideal for the backyard, camping, and tailgating parties, but they may not be the best option for your basement or man cave.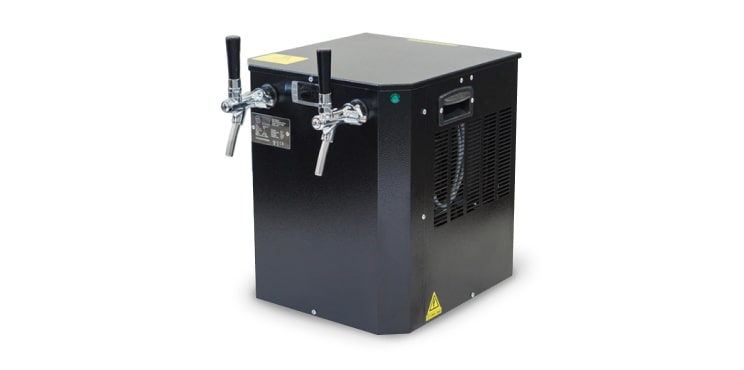 Flash chillers are an interesting twist on the traditional kegerator idea. Using an ice-free method of beer dispensing, they offer instant cooling in a convenient and compact format. To start pouring ice-cold beer from a flash chiller, all you need to do is plug it in and connect it to the keg.
This option is a bit on the pricier side, but it's a great solution if you want additional portability and compactness.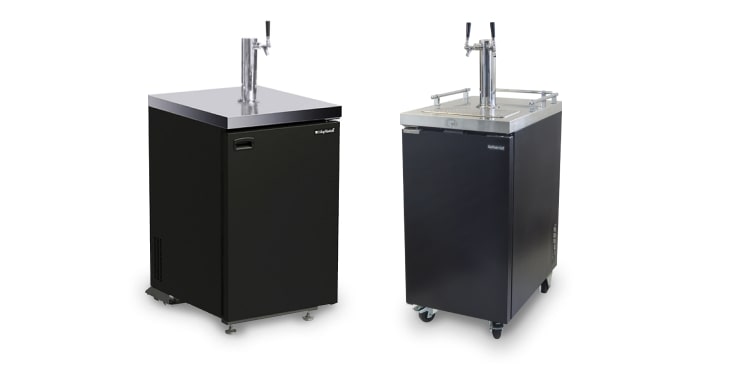 Likely the most popular option on the list, kegerators come in two distinct varieties. It could be an old fridge converted into a kegerator DIY-style or a commercial-grade unit that's already assembled and ready to use. It's a universal solution that is suitable for most home craft beer taps.
You can create your own draught beer tap for home using a beer tower, tap handles, drip trays, kegerator, beer/gas lines and all the other draught system components to pour beer from a keg at home.
DIY Home Beer Tap: Step-by-Step Setup Process
If you go with the most popular option, the kegerator, you can find a step-by-step guide to building a kegerator in another Beverage Craft article here. The DIY home beer tap setup process will look something like this.
First, you have to make sure all the components and tools are in place - a detailed list of components is in the next paragraph. Building a home bar with a beer tap does not require any special tools other than the ones you probably already have in your household like a spanner wrench, a cutter, a screwdriver, and so on.
Step 1
Start by planning the space for your future home brew beer taps. Make sure there is enough space for all the components to be placed neatly considering the kegerator dimensions.
Step 2
Connect the gas regulator to the CO2 tank (do not open it yet!) by screwing it into the threads located on the top. Then, attach the airline to the CO2 with a clamp and connect this line to the keg coupler (or a gas disconnect if you're using a Corny keg).
Step 3
Connect the beer line that runs from the keg coupler (or beer disconnect) and run it over to the beer shank, securing both sides with a clamp. Connect the shank to the beer tower.
Step 4
Once all the elements are in place and connected, open the CO2 flow and adjust the pressure, depending on the style of beer, may vary between 10 to 12 PSI. Do a few test pours to see if there's no extra foam, and that's it!
Where to Buy Best Home Beer Tap System Components?
The best beer taps for home include the following essential components:
Where can you get all of those? The easiest way would be ordering these components from Beverage Craft - we supply draught beer equipment, accessories, and home beer taps for sale all year long! From a fully assembled kegerator to a fancy tap handle, we've got it all.
If you're new to the draught beer culture, our specialists will guide you through the process of choosing the right components and consult you on various aspects of the home beer tap setup.
If you're looking for professional services to help you install a home bar beer tap system in Canada and/or in the USA, we can help as well. You can contact our sales team for more information.

You May Be Also Interested In