Product of the Month
Shop By Categories
Browse among 1,000 products ready to be shipped today!
Supplying Beer Brewing & Commercial Draft Equipment Since 2014
Beverage Craft is more than just an online store offering beverage cooling and dispensing equipment. We're more like a good old friend of yours who knows everything about draft beer, understands what it takes to brew one, and has the best connections and prices in town.
Among our clients are home bar and small commercial bar owners, local breweries, craft beer enthusiasts, and everyone who knows how to have a good, quality time with their families and friends. If you enjoy having a nice, cold one at home, you might as well do it with style and finesse - our selection of custom beer towers, tap handles, and home kegerators is nothing short of amazing.
In addition to being a proud supplier of draft beer equipment and parts, we also offer cooling and dispensing equipment for wine, kombucha, soft drinks, and other beverages. Anything you can brew and dispense, we've got it covered. We wish you to have a pleasant shopping experience with BeverageCraft.com - if you'd like to know more about us, please follow this link. Cheers!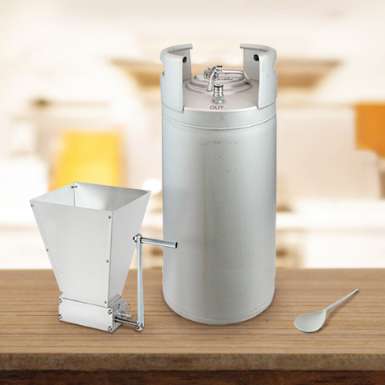 Home Beer-Making Equipment & Supplies for Crafty Brewers
Brewing is no rocket science - all it takes is careful approach, patience, and passion. One thing you have to be sure of is that you've got the right equipment - and that's where Beverage Craft steps in. We offer everything you need for quality home brewing - beer-bottling equipment, brewing kettles and pots, beer mash tuns, assorted valves, fittings, accessories and more!

Whether you are already a homebrewing guru or just making your first steps into the world of craft beer, you will find everything you need at Beverage Craft. Shop now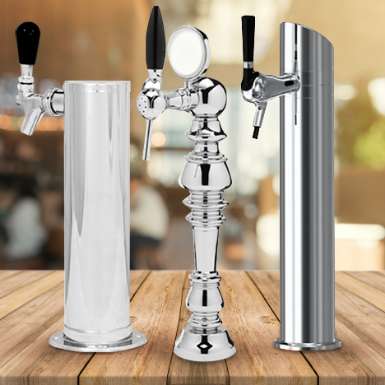 Bar Equipment & Accessories for Restaurant Owners
Beverage Craft is a reliable partner and supplier of professional bar equipment and accessories for pubs, hotels, small restaurants, pizzerias, sushi bars, microbreweries, and almost any other place where beer, wine, or soft drinks are dispensed. We offer affordable prices, premium quality, and top-notch customer service for all the equipment available from our website, including kegerators, bar coolers & refrigerators, beer towers, tap handles, and merchandising systems. Shop now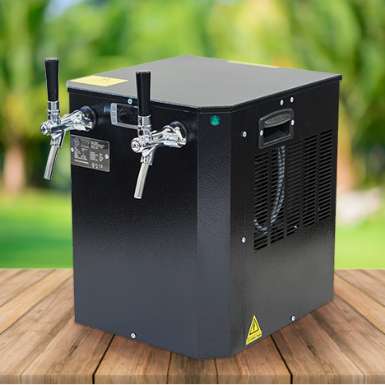 Beer Cooling & Dispensing Equipment for Festivals & Outdoor Parties
A party ain't a party if there's no beer flowing. For all of you who know how to organize a proper celebration, picnic, or a major sports event, we offer a wide selection of beer festival equipment. From jockey boxes to kegerators to beer coolers, Beverage Craft has it all. In addition to being a proud stadium beer vendor equipment supplier for many outdoor events, we can also cover all your home beer party needs, including beer line cleaning kits & solutions to keep your equipment running properly at all times. Shop now
Branded Beer Equipment & Products
With product custom branding services from Beveragecraft, you can get almost any piece of equipment branded to your specifications and your design. All you need to do is let us know how you would like to customize your equipment and we will take it from there.