Top 7 Best Beer Kits in Canada to Buy in 2022
Posted by Ron on 22nd Feb 2022
What are the best beer kits in Canada? With so many varieties available, it's not easy to choose the right beer-making kit to produce great tasting craft beer at home. Every kit looks great, and they all promise to deliver an unforgettable taste.
Still, someone has to pick the best from the rest so here we are, on our quest to find the best beer making kits in Canada. Let's kick off the official Beverage Craft top 7 best beer kits list!
7 Best Beer Making Kits in Canada
#7. Diablo IPA Starter Kit by Mr. Beer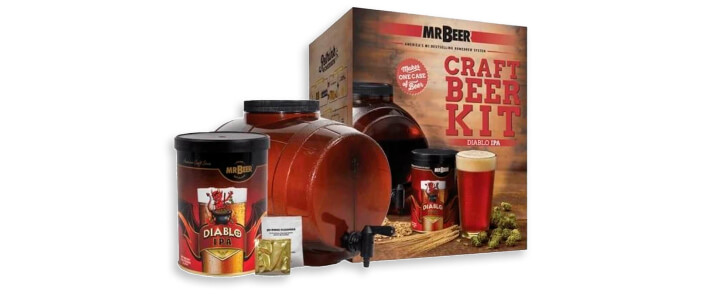 If you are new to homebrewing and simply looking to try an exotic tasting beer, this Mr. Beer kit is a great choice for you. Arguably, the best beer starter kit in Canada now. Available here.
#6. American Lager Complete Kit by Mr. Beer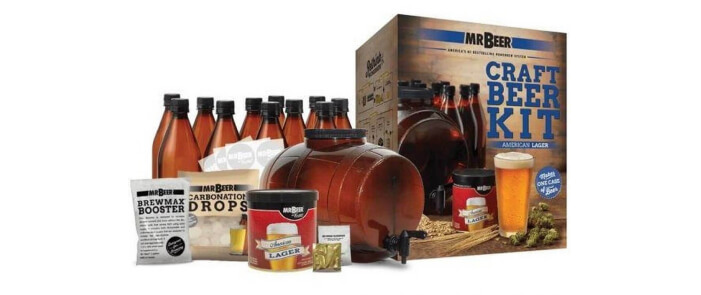 It's hard not to like this beer that closely resembles the all-time American classics like Budweiser, Coors, and Pabst Blue Ribbon. Get it here.
#5. Australian Pale Ale by Coopers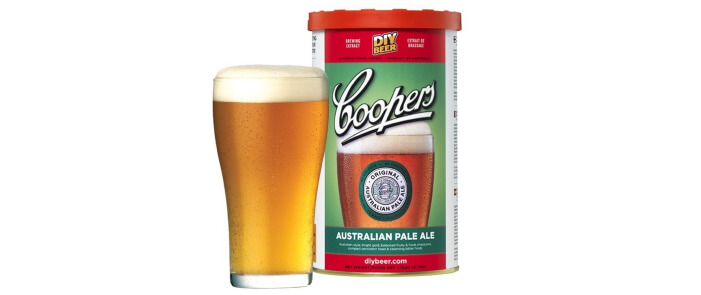 If you happen to already own a homebrewing kit and you're looking for new and original beer making refills, this brewing extract that balances fruity and floral characters with a crisp bitterness, will be a fine choice. Available here.
#4. Bruxelles Blonde Kit by Brooklyn Brew Shop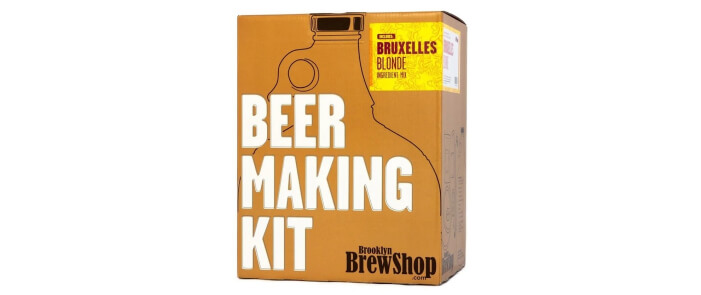 One gallon of rich, crisp, light-bodied Belgian ale - who wouldn't want to try that at home? Get one of the best Canadian beer making kits here.
#3. Oatmeal Stout Kit by Brooklyn Brew Shop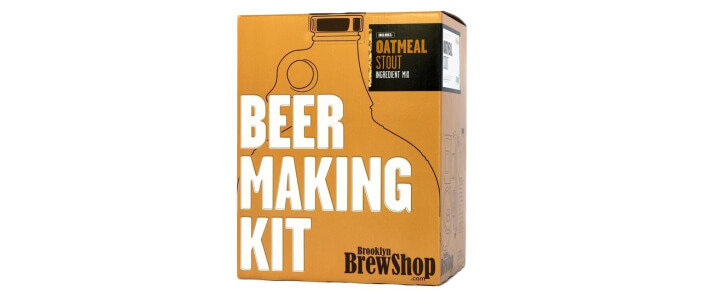 Slowly getting into the more experimental territory, we honestly can't get enough of this beer. Loaded with flaked oats, it's one of the finest stouts out there and is absolutely worth trying.
#2. Real Ale by Coopers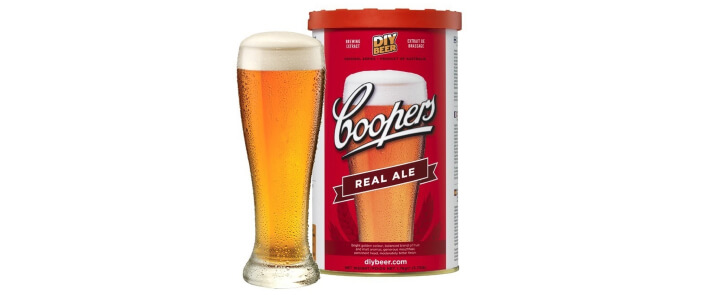 This Coopers beer kit features a perfect combination of a pleasant blend of fruit and malt with a moderately bitter finish. The smoothest beer you've ever tried. Get it here.
#1. Unicorn IPA by Brooklyn Brew Shop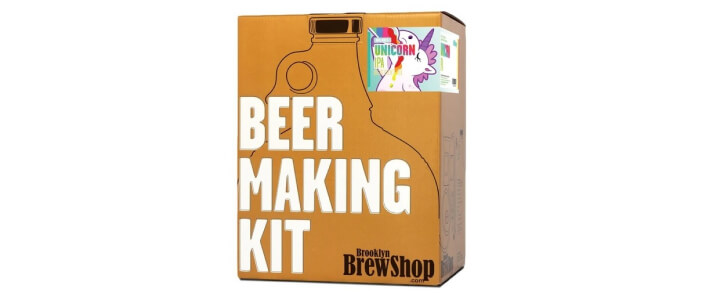 That's it! The best beer making kit in Canada is Unicorn IPA - a pink-colored beer with a dry-hopped flavor and fruity hops aroma. Optional rainbow sprinkles to complete the taste of the most unusual beer you'll ever try. The best home beer brewing kit in Canada is available here.
Best Place to Buy Beer Kits in Canada
That's our take on the best beer kits in Canada. Try our picks for the best home brewing kit for beer in Canada!
These kits are a great way to brew fresh, original beer in the comfort of your kitchen with a basic set of tools. All you need to start is an entry-level homebrewing kit and a bit of patience.
If you're looking to up your game and feel like you've grown out of extract homebrewing kits, try one of the all-grain homebrewing kits from Beverage Craft! These kits take more time to produce beer, but the results are worth the wait.
For more information on the topic, here's a great article on how to brew beer using a home brewing kit - be sure to check it out.
You May Be Also Interested In